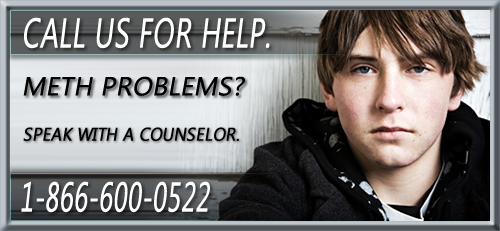 Meth Addiction Treatment
Meth addiction treatment can help you or your loved one recover from meth addiction. Please continue to read on to learn about what works well for those in recovery from meth addiction and the types of methods you should to look for in a successful meth addiction treatment program.
What are the challenges facing those in meth addiction treatment?
Recovering from any addiction can be difficult, but chronic meth use affects the brain in ways that make addiction recovery doubly challenging. Meth users face cognitive deficits and very low mood during the initial period of abstinence. Memory, concentration and decision making skills are all severely compromised, making it far more difficult for meth addicts in recovery to follow treatment directions and comply with treatment recommendations.
Meth addiction treatment and recovery takes a long time, and some of the damage done is irreversible. Some meth users will start to see significant improvements after a year or two, but waiting for a year or more to start feeling better can be very challenging when coupled with strong cravings to use the drug. At about 45 days of sobriety, many recovering meth addicts "run into a wall", experiencing a surge in depressive symptoms and finding it very difficult to experience any pleasure. Unless a person is prepared for this sudden intensification of symptoms, relapse is likely.
What are the principles of effective meth addiction treatment programs?
Meth addicts benefit most when engaged in meth addiction treatment programs designed to compensate for some of the cognitive and emotional deficits that occur during lengthy meth withdrawal. Some of the principals of effective meth addiction treatment include:
Rehab programs should help recovering meth addicts get back on their feet, with vocational or educational classes and job opportunities
Drug rehab programs should offer cognitive behavioral therapy as a primary treatment technique
Meth addiction treatment should attend to any health deficits caused by the use of meth (such as dental problems or nutritional deficiencies) and should offer referrals for necessary treatment or direct care
Drug rehabilitation should include a substantial relapse prevention component, which teaches how to avoid temptation and to manage cravings that do occur
Treatment should include life-skills training within a matrix of programming
Drug rehab should last for at least 3 months, or preferably, a year
Treatment should offer highly structured and intensive programming, and should respond to needs in all areas of life
Residential meth addiction treatment works best for people with long term or heavy meth addictions. A period of inpatient treatment helps people avoid temptation during the initial very risky period. People who inject meth and people with co-occurring disorders will also likely need residential treatment.
Today, there are some very effective meth addiction treatment methods. Here are the top addiction recovery methods that have been proven to help meth addicts recover:
Cognitive behavioral therapy (CBT) – An evidence based therapy that teaches meth addicts to understand why they use, what situations and people trigger cravings to use, how to avoid cravings and how to deal with cravings that do occur. CBT offers real-world techniques and strategies that can be practiced and that are proven to work. CBT should be an essential component of any comprehensive meth addiction treatment program.
Contingency reinforcement – Therapists that apply contingency reinforcement principals to meth recovery use rewards as positive reinforcement for meeting treatment goals. Rewards are typically vouchers for things such as a restaurant meal or movie tickets, which are given after positive events, such as a clean drug test. These small positive rewards are shown to help improve treatment retention; and since nothing predicts positive outcome more reliably than a lengthy involvement in treatment, this is very important.
Family Involvement –Addicts who stay in meth addiction treatment have a far better chance than those who drop out early. Research proves that family involvement in the treatment process lengthens the time spent in treatment by the addict. Family members can lend invaluable support, particularly during early recovery, when cognitive and emotional deficits may make treatment compliance challenging.
Education – Methamphetamine addicts who are taught about the drug, the effect it has on the body and brain, the characteristics of meth addiction, relapse and recovery and the physiological and psychiatric implications of abstinence are more likely to stay involved in treatment than meth addicts who do not receive this education.